AKTSTUDIEN
nude studies
nude study on corner
Hildesheim 2015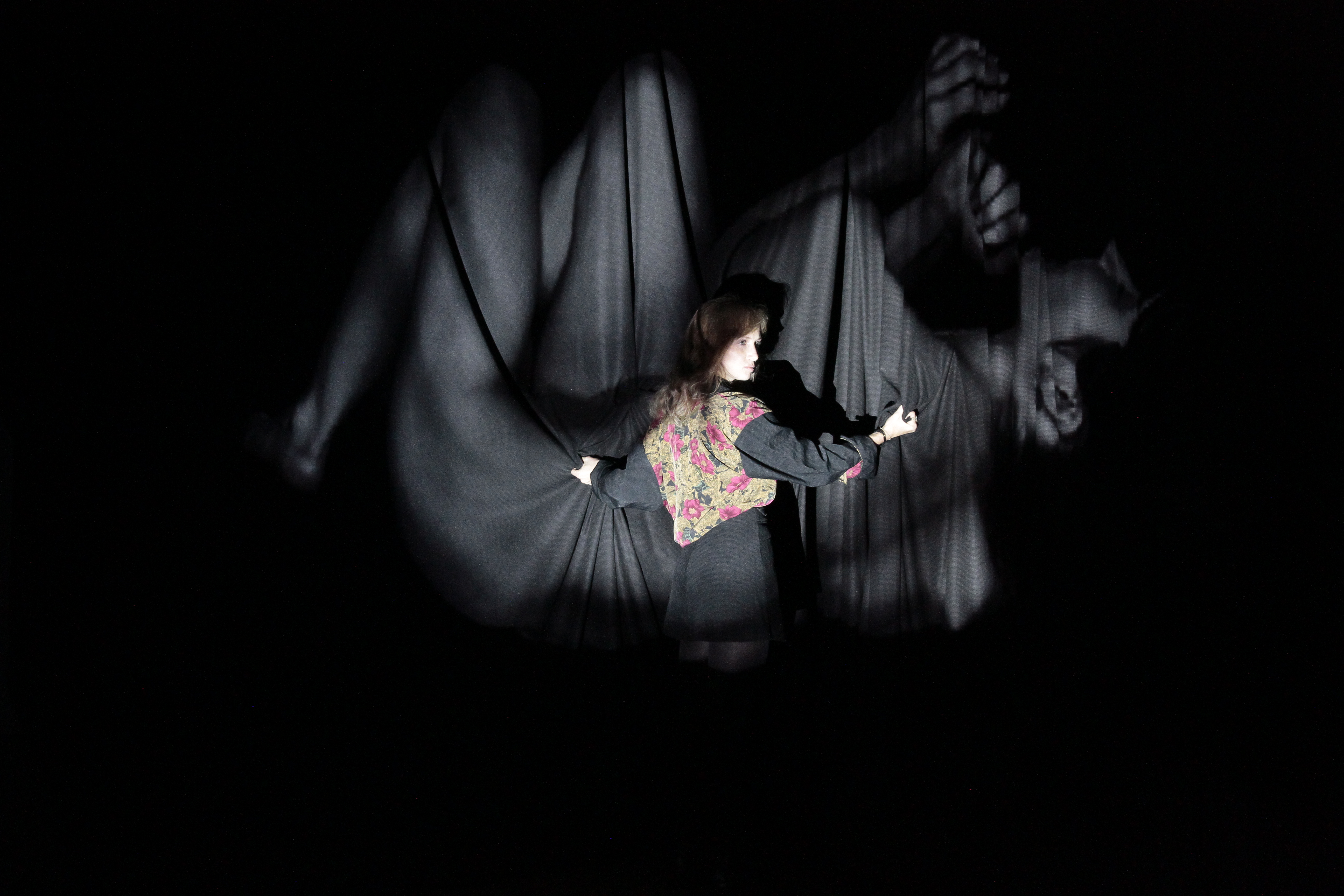 nude study on curtain,
Hildesheim 2015


nude study on colum
Saarbrücken 2015

Saarbrücken 2015

Instead of simulating three dimensionality and generating a trompe l'oeileffect - as it is often the case with projection mapping - the two-dimensionality of the projector image is used to create image space through found architectural conditions.

The human body fuses with the underlying space and is reshaped by it. Through the synergy between projected image and space, the body takes on a new, anomalous form as a consequence of the pose:

Body parts are compressed, stretched and distorted into unrecognizability.

The nude study is spatial analysis and immaterial space sculpture.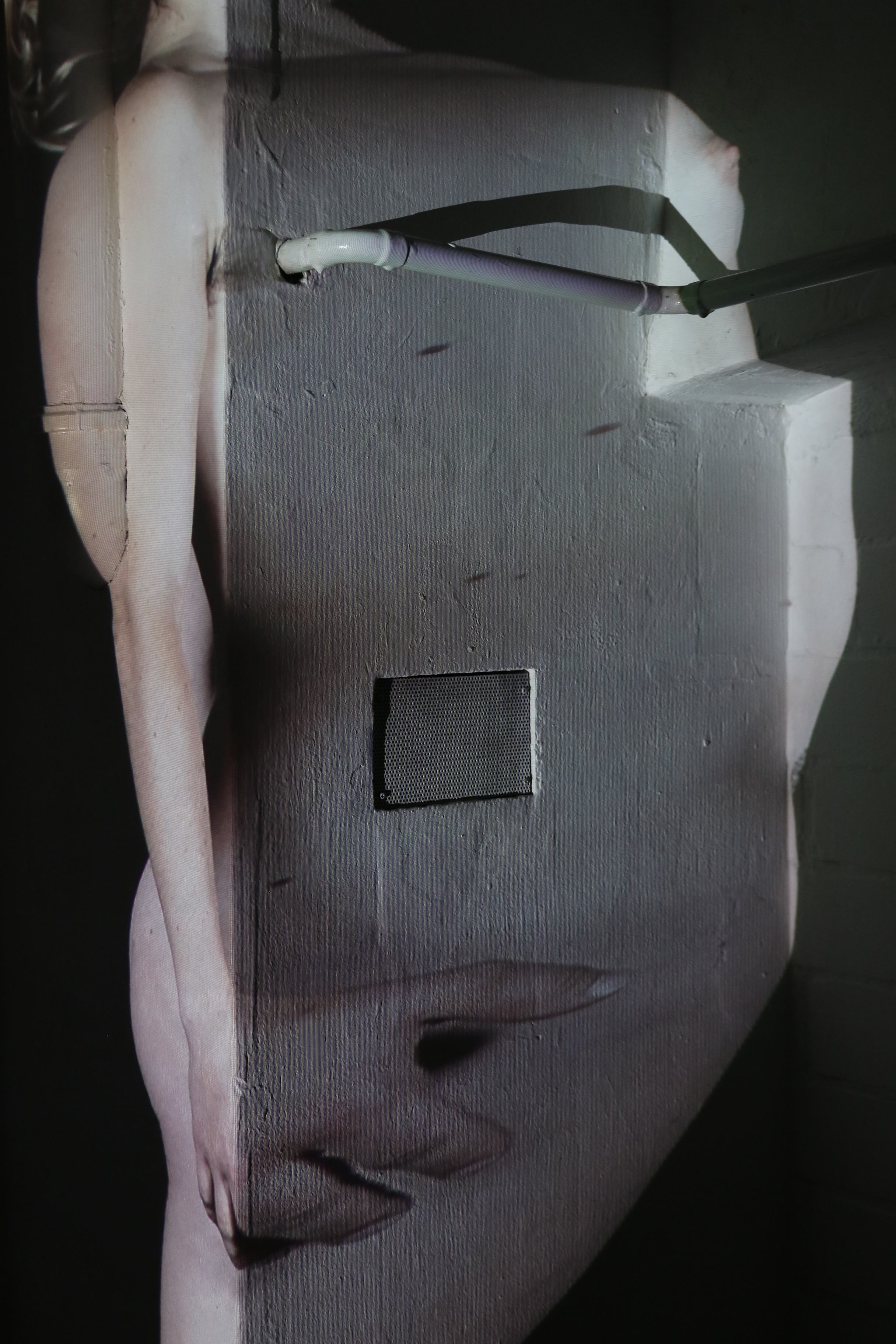 nude study on basement corner
Düsseldorf 2016
nude study on grid ceiling Neunkirchen2017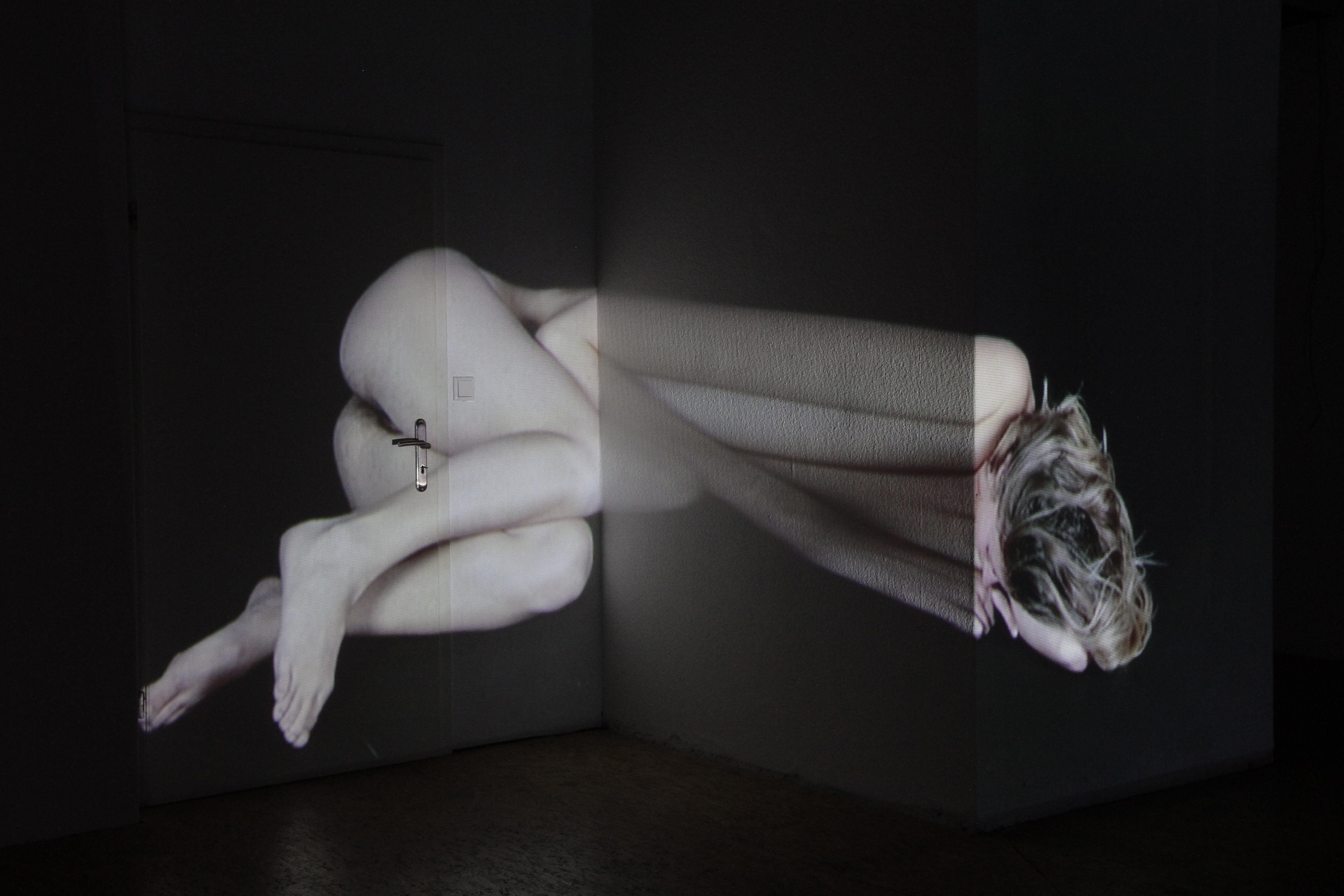 Hildesheim 2015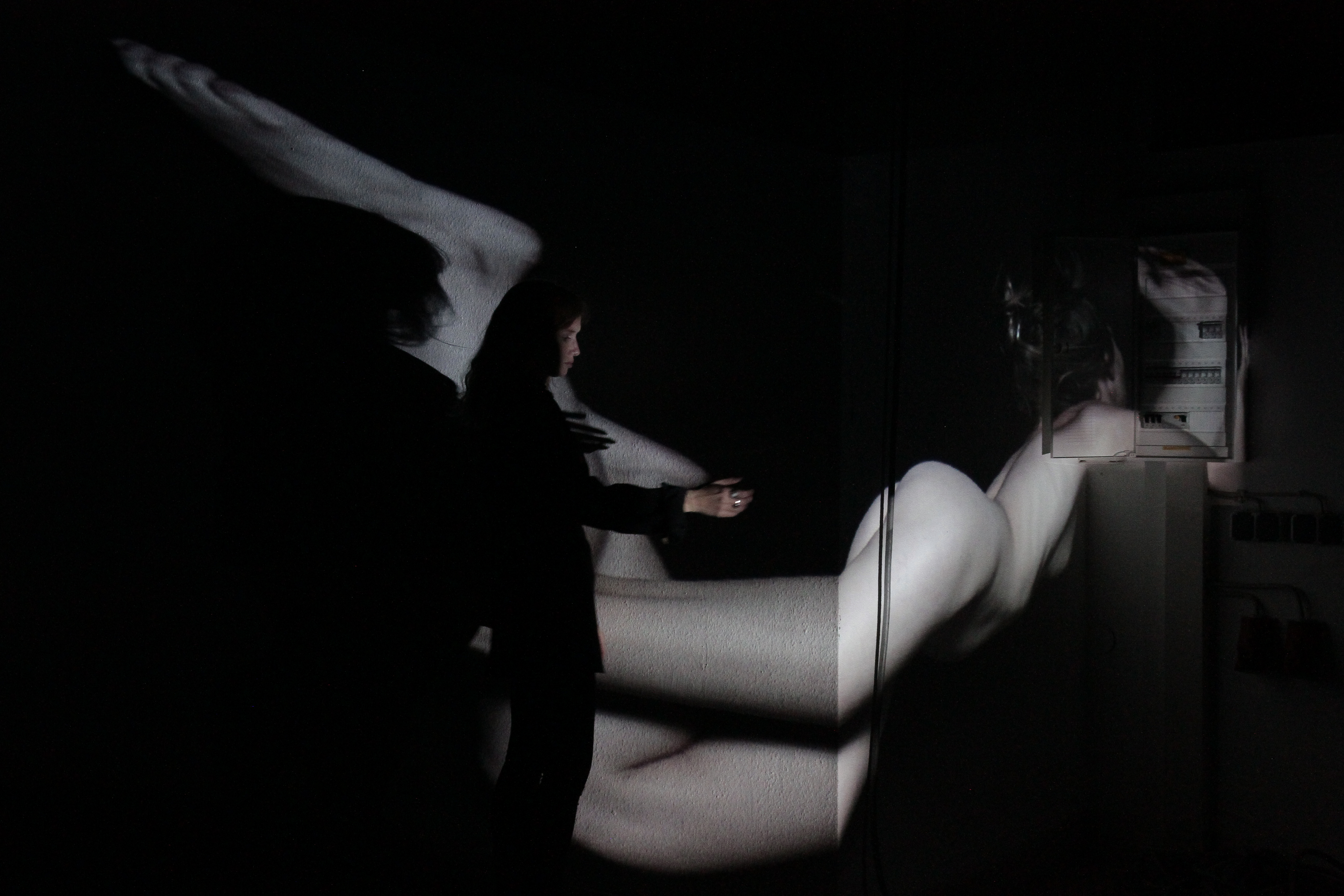 Hildesheim 2015